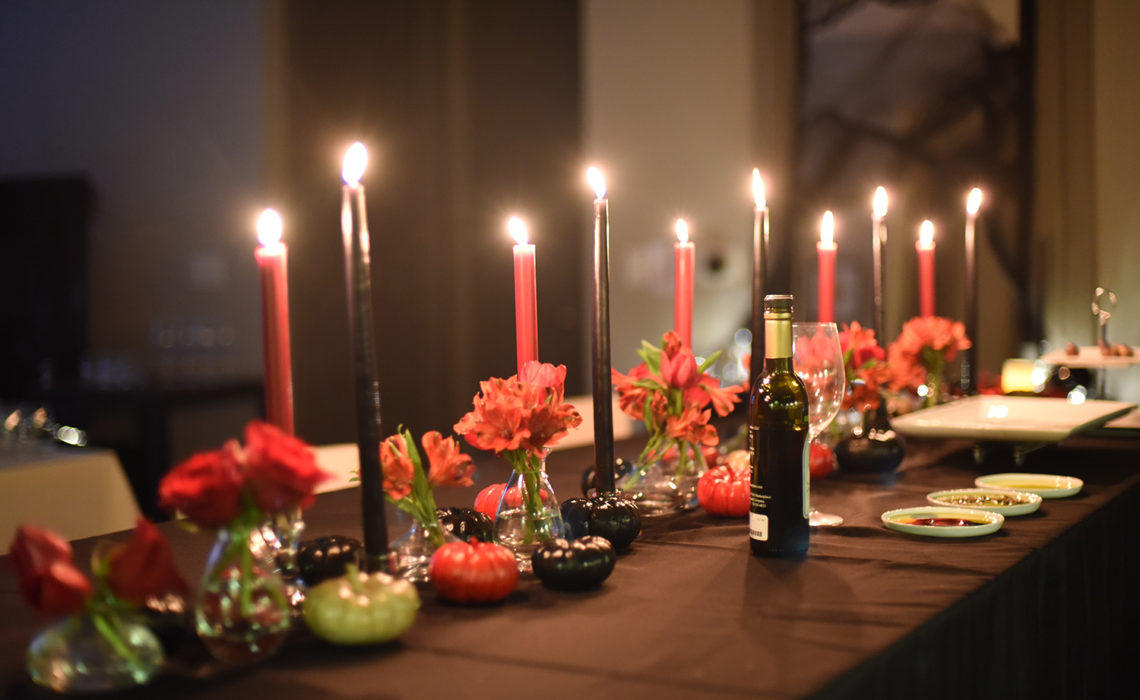 I love to host events, but it can be tricky on a budget. I get so creative and I want to buy everything I see in the stores,J but for the last event I hosted my husband made it clear — "budget only!".
I managed to host this event on a budget – yay!
Make a list – I make a list for every event I host, with 2 important things: (1) choose a theme – the decoration, design, flowers. (2) Plan a menu.
Use things you have at home – I love to have at home black and white colors like plates, bowls and serving plates. That way I can play with designs when hosting events.
Online purchasing: In general, I always prefer to see and feel what I am going to buy. However, when I was trying to stick to my budget, I decided to check everything online, like table cloths, crafts, candles & holders, vases, kitchen stuff, etc. (amazon is the best! try amazon now when you need last minute) And, if you don't find what you're looking for on Amazon, I always like to go to Ikea, Marshalls, Hobby Lobby, West Elm and Crate & Barrel. Don't forget to check for coupons.

The serving plates you can find here.  Hurrican candle holder & Punch Bowl set (now on Sale!).

Flowers– Flowers can be very expensive to purchase.  You can use small vases (I love these from Crate & Barrel) and put a few roses or any kinds of flowers that you like. also, try to choose flowers that are in season.  If you live in Houston, I love to go to Something Borrowed by Heather Rasowsky, she offers beautiful arrangements (like roses and hydrangea) with great prices.  
Food – If you decide to cook, make a list for the menu you are going to have during your event, breaking it down to the ingredients for each meal. (The average is 200 grams per guest). At the last party I hosted, we had 16 guests and I chose one main dish, 3 appetizers, a salad, and various desserts.