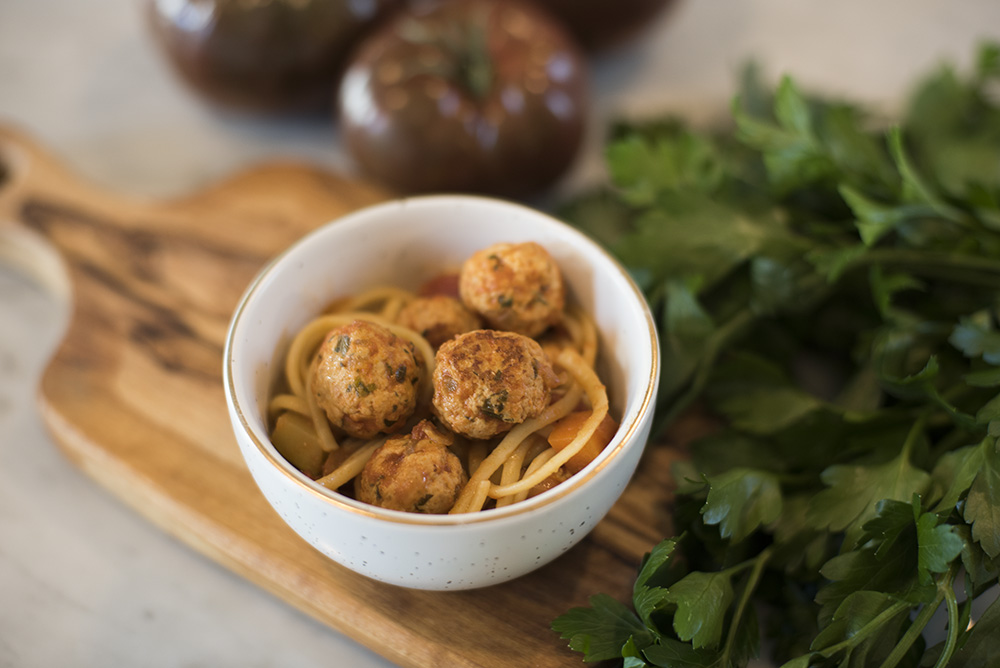 I decided to start a new category in my blog that will share healthy recipes that I love to make daily at home for the whole family.  I'm a stay at home mom that spends almost every day in the grocery stores looking for buying everything fresh and new to cook at home (and to tell the truth, I love how everything is so organized and clean so I really enjoy doing shopping:)
Having a healthy lifestyle hasn't always been part of my life but over the years I understood how important it is to adopt it by knowing what kind of food I should buy, what to avoid and what kind of food I should not bring into my house. I started consulting with a lot of dietitians to learn more and more about healthy food and how to read the ingredients of every product before I purchase it.
I became a true believer in healthy nutrition even more after Ethan was born.  I just knew that I want to cook healthy meals for him and for us.
Don't get me wrong, in my blog you will also find lots of recommendations of good restaurants with amazing food that is not necessarily considered healthy (like desserts for example) but I try as much as I can not to bring it home (perhaps once in a while).
Healthy Meatballs in a Tomato Sauce 
This is my favorite meal that I've been cooking for many years.  It has the protein, low fat, and lots of vegetables and can be a great meal for our kids.
Tomato sauce – you can make it from scratch with fresh tomatoes or just buy the cans but check to make sure they do not contain a lot of sugar or salt (sodium- up to 40mg, I found the Italian brands better). Some of them are very salty!  & Babies can get up to 400mg a day.
Ingredients
2 pound of ground meat (95% lean of beef or turkey or mix). Sometimes I use the 85% lean.

1 x Chopped Onion

2 x Crushed Garlic

Chopped Parsley and Cilantro (fresh is better but you can use dry)

1 x Carrot, cut into small cubes

1 x Zucchini, cut into small cubes

Tomato sauce / tomato paste

Avocado oil/olive oil
In a wide deep pan, add a little bit of the oil.  Add the onion until it gets yellow/gold (to make it faster, you can add a bit of hot boiled water when the pan is hot enough.  When the onion is ready, take half of it and put in in a big bowl with the meat, parsley, cilantro and the garlic.  Mix all together and create small balls.
*if you like the meatballs soft there's an option to add egg / tofu / breadcrumbs.
In the pan, add the carrot, zucchini and the tomato sauce (if you use paste just add extra water).
You can add to the sauce spices such as dry cilantro, dry parsley, oregano. salt and pepper (while I'm cooking for my son, I don't put salt). 
Add the meat balls and cover the pan. Cook for approximately 40-60 minutes.
Leave a comment and let me know if you like it:)